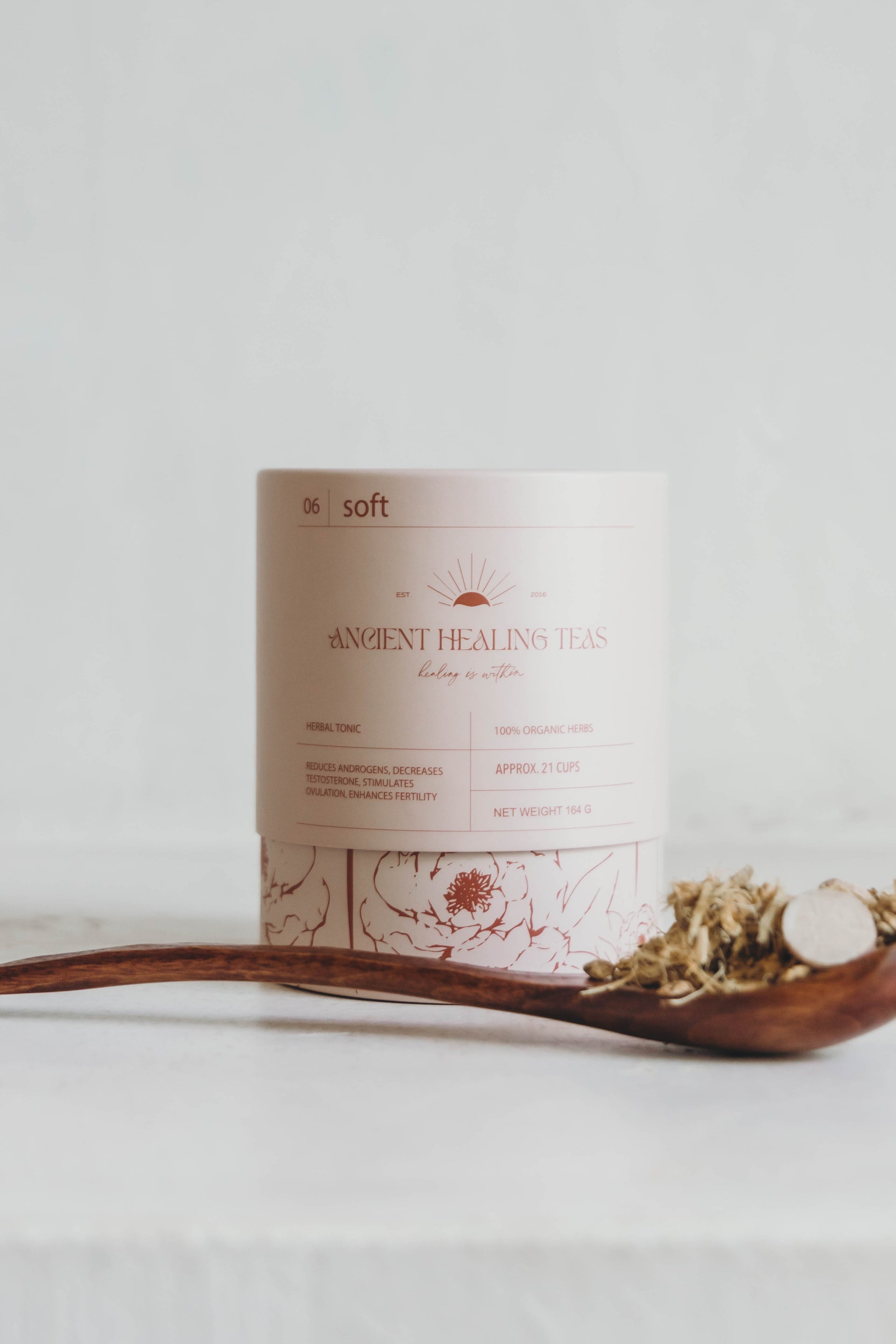 Additional Benefits :  

 Decrease insulin resistance to help control weight 


 Improve your body's blood circulation 

 Provide relief from painful menstruation 

 Regulate your monthly cycles 

 Increase your energy and stamina so you can do more 
Directions:
Bring 16 oz of water to a boil & add one tablespoon of the herbal blend. Simmer the mixture on low for 30 mins. Strain & enjoy! 
For best results:
Drink ½ cup 3x a day for best results.
Ingredients: Licorice, Peony, and Cinnamon

Works!
I've been on birth control for the last 20 years and have tried to come off of it. Every time I do, I have horrible bleeding for months at a time and my cycle never regulates. Thanks to this tea, I was able to get a normal period 4 weeks after getting my IUD removed. It has a warm, cinnamon flavor that I enjoy very much. It also helped reduce some bloating. It didn't help with my cramps much but that's okay. I'm just glad that it regulated my cycle so quickly!
Amazing!!
I wasn't sure if I was going to like this tea flavor but it is truly amazing! It is sweet and easy to sip on. I haven't noticed an extreme change in my PCOS symptoms, yet, but I only just started drinking it! Either way, this tea tastes amazing and is worth every penny!
Taste is very strong
The taste of this tea is very strong. I am having a hard time swallowing it. I will keep every posted on my results.I tried the balance tea before and it was easy to drink that one. I'm ok my second week of my PCOS cleanse.