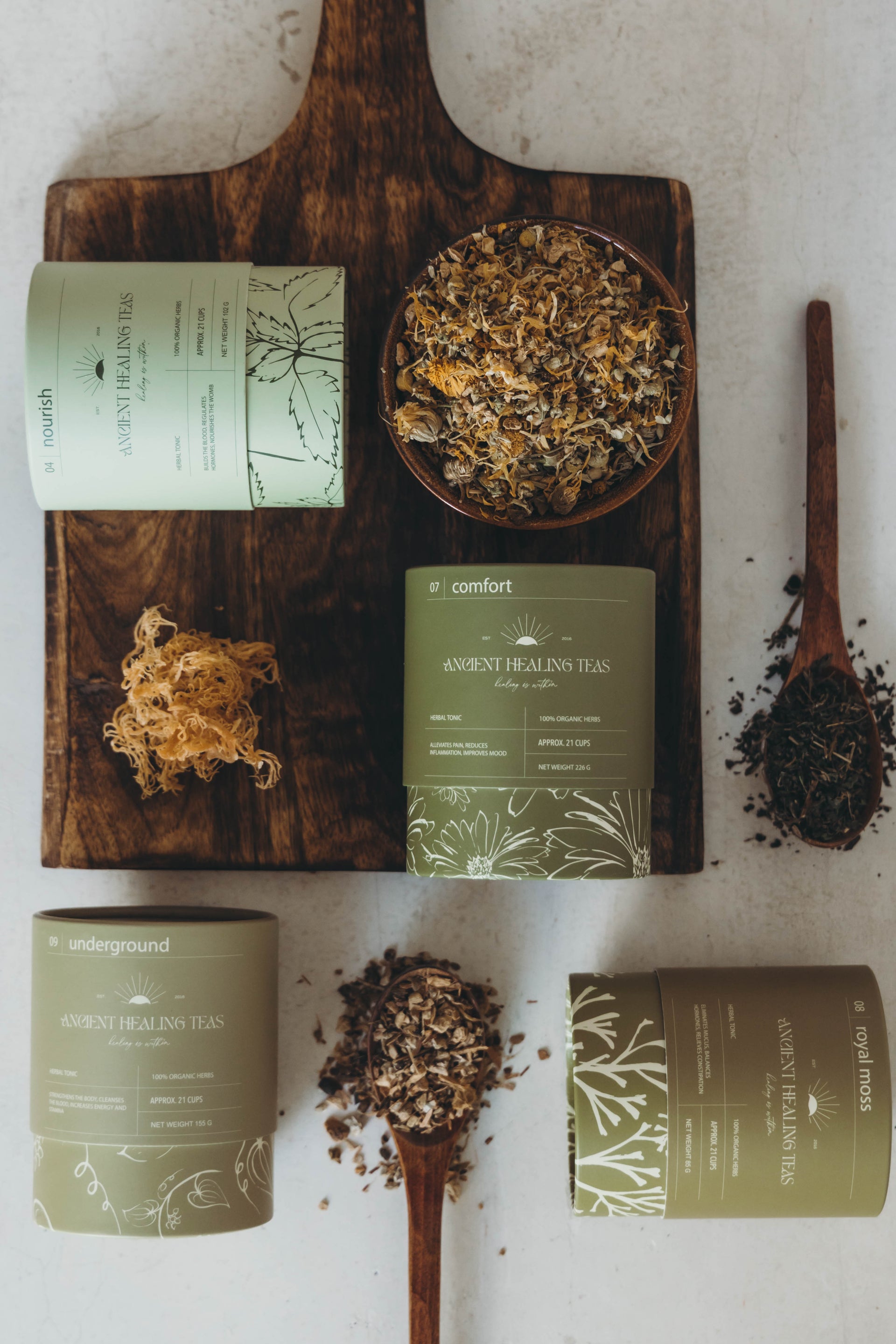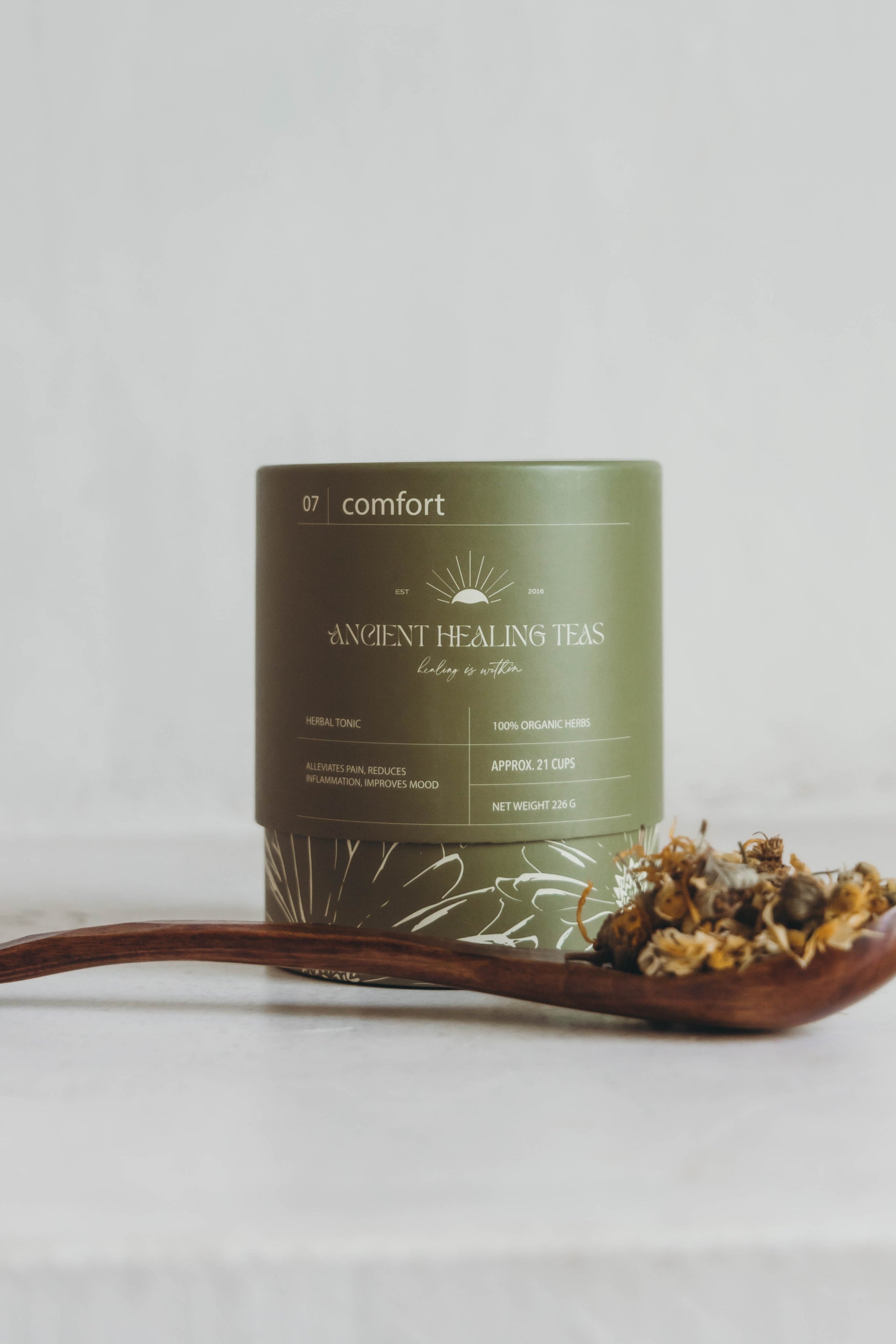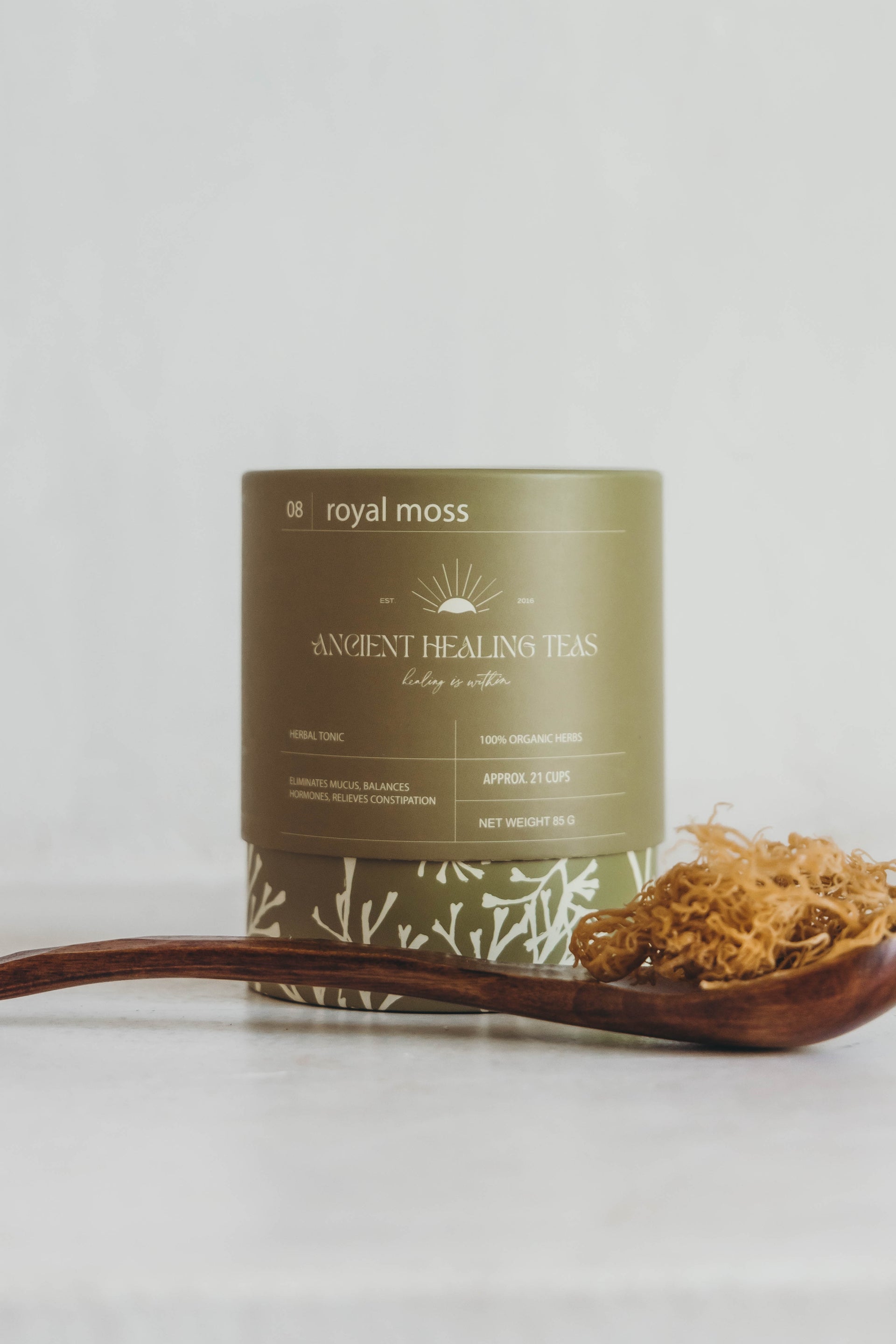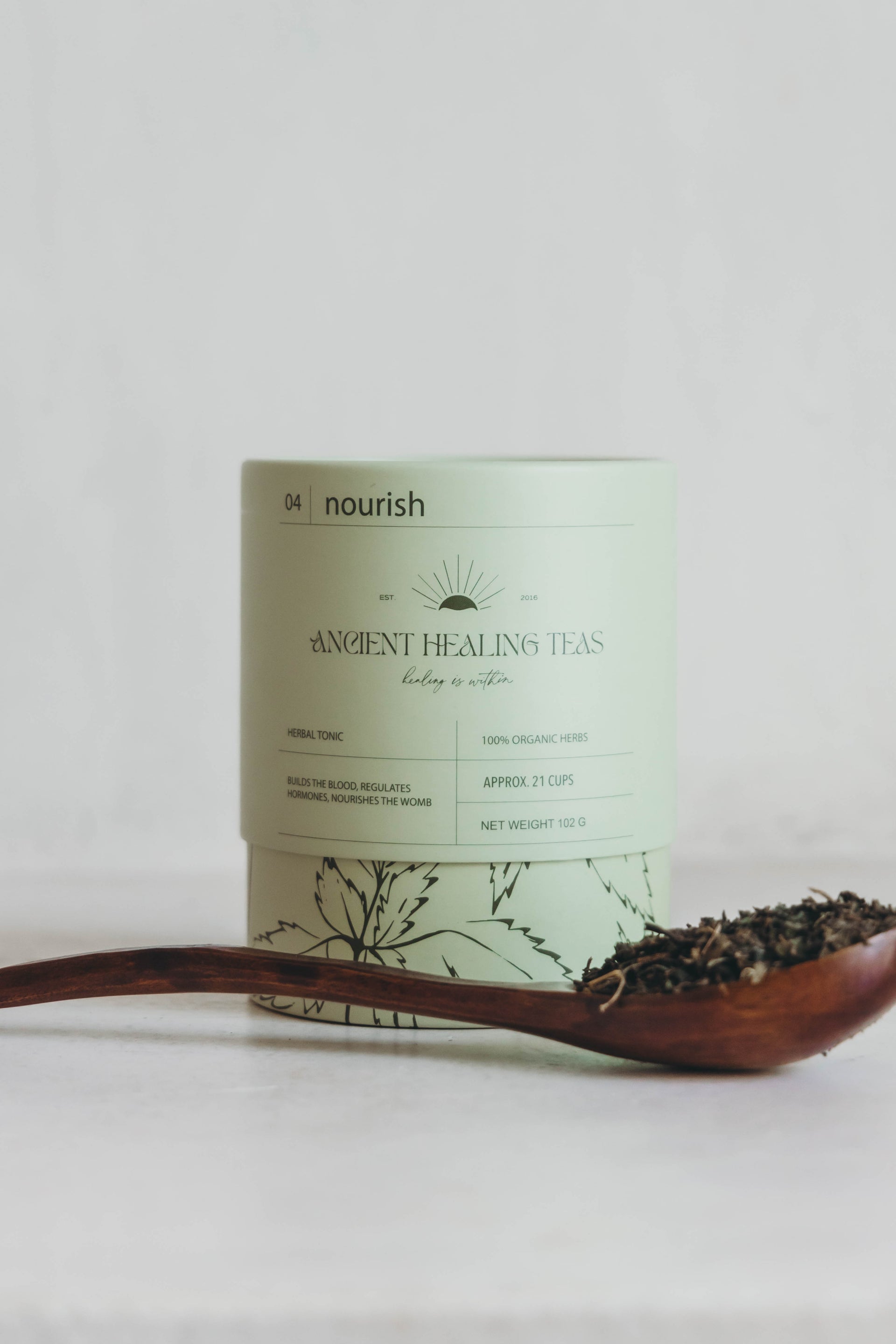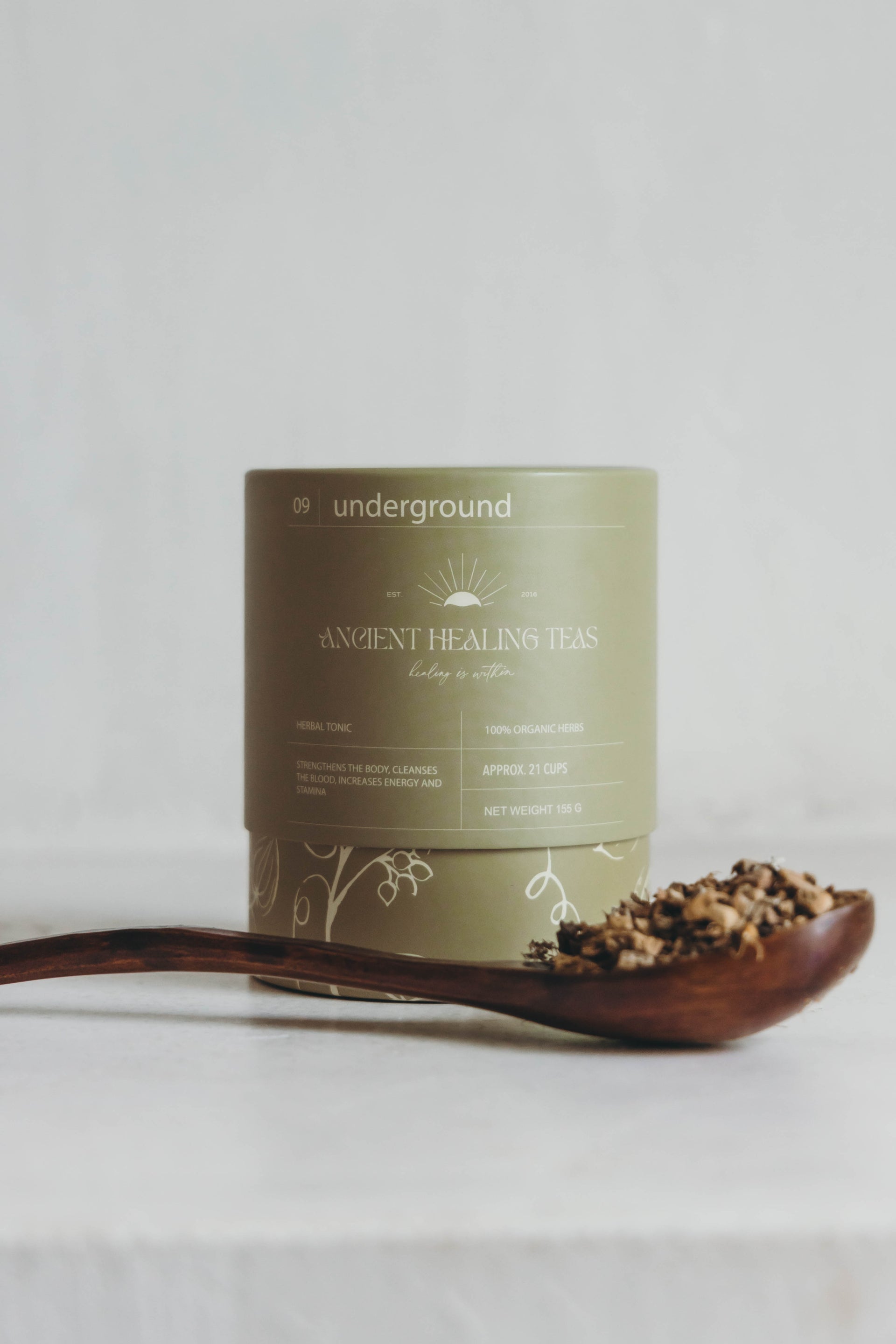 Our Endometriosis Cleanse consists of a set of four powerful herbal medicines to start healing your body naturally:

WEEK 1 | Comfort 
An herbal blend to provide natural and effective pain relief by:
Reducing inflammation of the womb

Is known to help reduce unwanted cell growth

Relieving stress and anxiety

Easing menstrual pain 
WEEK 2 | Underground Tonic
An herbal blend to support the blood and fortify the body by: 
-          Relieving back pain and arthritis
-          Alleviating skin issues
-          Assisting in the balancing of hormones
-          Increasing energy and stamina
-          Helping to protect the liver
WEEK 3 | Nourish
An herbal supplement that helps to support a healthy womb environment by:
Strengthening and toning the uterus 

Cleansing harmful toxins

Providing necessary vitamins and minerals

Supporting the immune system 

 
DAILY | Royal Moss
Made from Pure Jamaican Sea Moss, which is rich in iodine - an essential mineral for the reproductive system, Royal Moss assists your body by:
Releasing excess hormones

Eliminating mucus

Supporting uterus and ovary health
TAKE YOUR LIFE BACK. HEALING IS WITHIN.
Additional Info
We strongly recommend signing up for a subscription to avoid any delays or disruptions in your Fibroid Herbal Tea deliveries in the future. You can cancel your subscription anytime, and subscriptions come with a percentage off as well. Click the subscribe and save option to save, today!
* Our Endometriosis Cleanse is not safe for consumption during pregnancy.
** It is recommended that you don't take any of the Endometriosis Cleansing Herbal Teas during your cycle, with the exception of Royal Sea Moss. 
*** Instructions for use are included in each package.
* Please Note: If your subscription is not canceled before the next subscription date, we are unable to refund or cancel your subscription for that date.
** Afterpay is not available on purchases of recurring subscriptions. If your order contains subscriptions and other Afterpay-eligible products, you will need to purchase your subscription items separately.
Question
I am 58 years old in my menopause stage, can I drink this my GYNECOLOGIST is telling me my lining in the uterus is thick and they want to do surgery. I don't have pain but I want to know if I can do the 21 day cleanse before I go back to my doctor in December
Thank you for healing product's
This review is for ancient Healing Tea I came across this website by researching for something for pain in my right ovary and I bought products from this website I believe it was the date tonic and several other products and I began using them and I realize this product really does work I've been having issues with my ovaries for many many years after giving birth having a C-section And the pain was unbearable but once I tried the date tonic tea and I believe and the colon cleanse and A uterine wash Tea I notice a major difference in my body my right ovary never hurts anymore whatever was the blockage that was in my ovary is no longer there I used to go back-and-forth to the doctor for many years explaining the pain no one understood anything but when I try these tea from this website I finally found something different that really heals the body like several teas I bought from this particular company obviously I received amazing results My goal is to buy the full package for endometria's package so I can do the complete body cleanse and detoxification I really wanna thank her for making these products because I never found anything that work better than this once I get my finances up again I will be purchasing all kind of products from this particular company because they really do work and I no longer have the pain in my uterus or my right ovary I don't have to no longer massage my ovaries and I don't cry out at night time about the pain I am in my right ovary is working so much better I get so many great results from my doctor visit so this really helps a women womb in my personal opinion I'm not a doctor but these products work well for me you can consult your physician first if you would like to but I really do believe in these products this is actually a thank you note this product works I believe I bought it a year ago its longevity working I just wanted to thank her and I will be purchasing in the future My personal opinion
No more pain, like I used to have before.
I really do feel much better since I started this cleanse. I'm relieved from pain and how miserable I felt during my cycle. I lost 15 lb I was so excited to step on that scale at my Dr office back in November. When I'm done in January, I will go and get my ultrasound done to see the results of my fibroids. Thank you