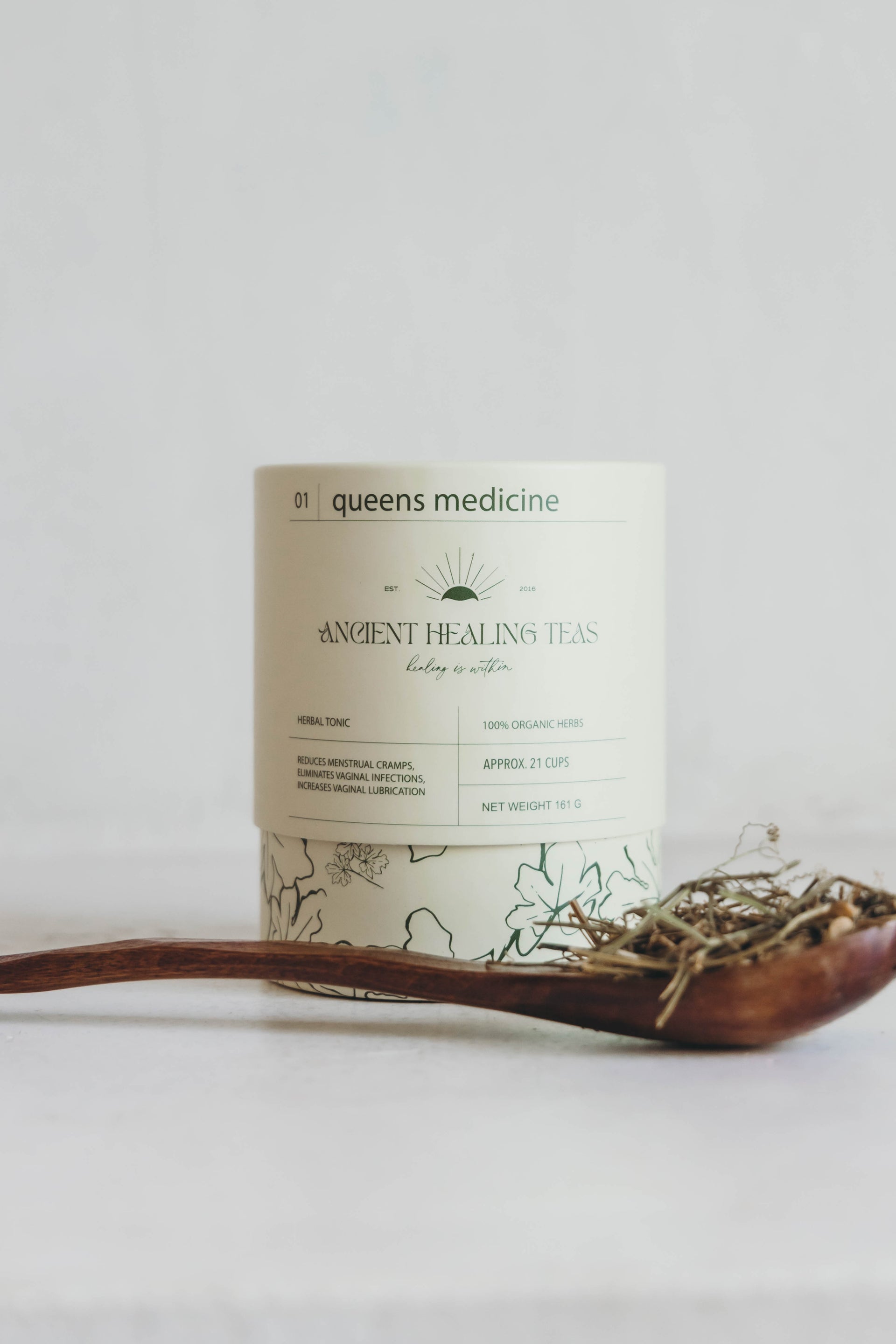 *Please Note: If your subscription is not canceled before the next subscription date, we are unable to refund or cancel your subscription for that date.
 **Afterpay is not available on purchases of recurring subscriptions. If your order contains subscriptions and other afterpay-eligible products, you will need to purchase your subscription items separately.
Queen's Medicine is a powerful womb cleanser that specifically targets fibroids, cysts, and other womb imbalances by:

Reducing menstrual cramps

Detoxifying the body


Aids in ridding the body of vaginal infections

Increasing vaginal lubrication
 Ingredients: Cerasee and Ginger.
 ** Not for consumption during pregnancy
Fibroid, queens medicine, under ground tonic tea
These herbal supplements were the BEST choice I've made about my health ever. I suffer from fibroids, and every since I've been drinking the herbal teas my stomach has gotten smaller, my menstrual is way lighter & my energy has boosted. I'm looking forward to continuing my holistic healing journey. Thank you sooo...very much
Great Product
Feel a difference in my body and my sex life
Great Great Tea
This Tea is very Great, very very bitter though, however your body will ThankYou! I was experiencing very heavy excessive bleeding one pad a hour, I drank this tea a week before my menstrual for like 5 days and a few days after my menstrual with extra ginger for a week made me very fertile! I end up getting pregnant.
Also the Gongolili and Yarrow tincture helped me so much while I was trying to figure out which Tea to take for my womb. It made my menstrual last less and the excessive bleeding was not as much however I use to do extra extra drops because of my excessive bleeding. So far this company products are as promised.🤍
Small jar, strong tea
I've dealt with a UTI for a long time and even after the first cup, I felt a difference. It's some very strong tea but it definitely does the job! Will definitely order more teas
Has to be holy water!
WOW!! I've never felt the need to leave a review until now, but I suffer from fibroids and strong "that time of the month" pains and the pain was non existent. Didn't have to take a single pain pill. If you're considering this, just do it! No regrets! Thank youuu so very much for giving us a better, natural option!