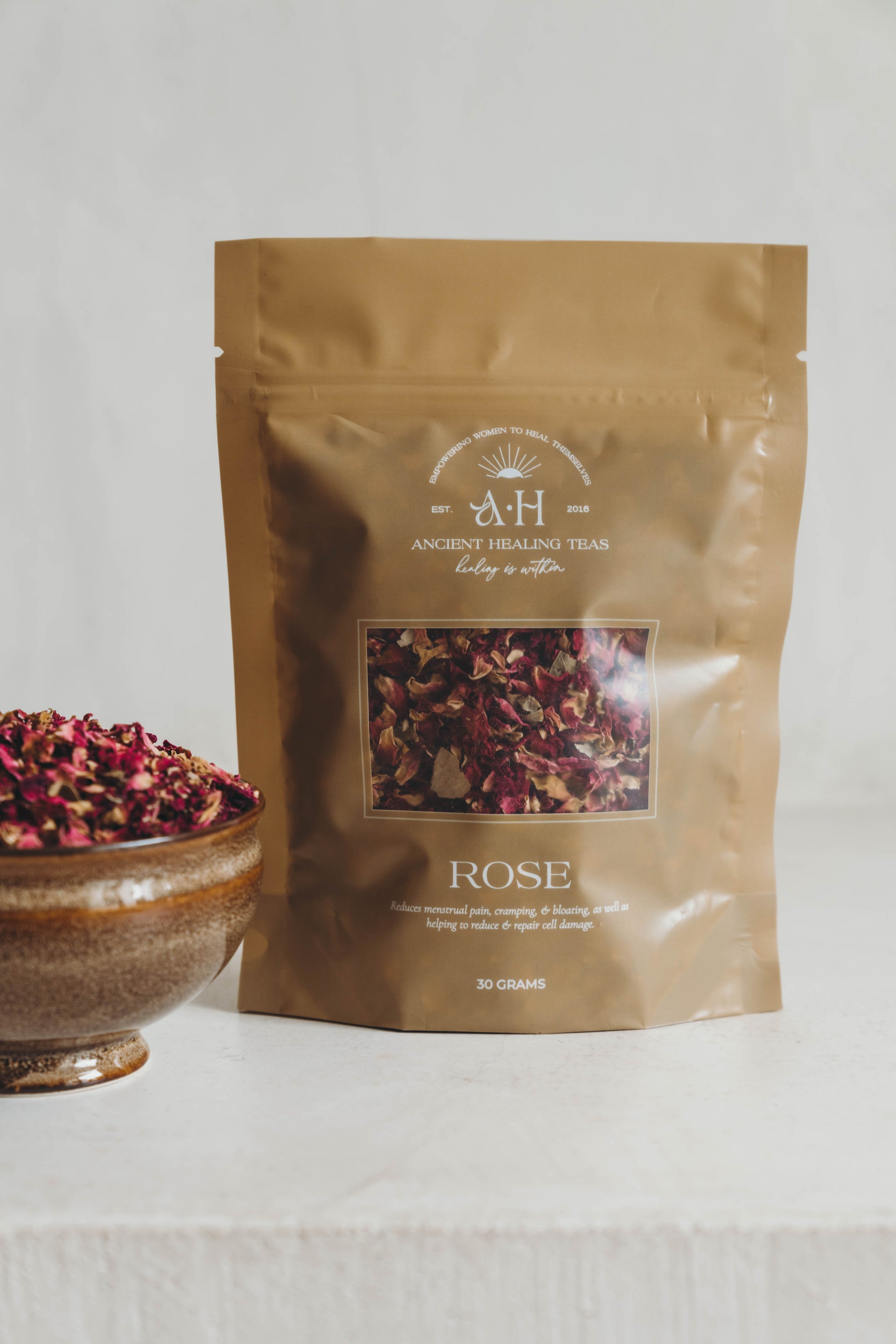 Benefits:
Can calm the stomach and digestive problems.

It will help aid in fatigue and improving sleep

Drinking rose tea is a great source of vitamins and antioxidants

Rose tea may also ease flu-like symptoms like coughing and congestion.
Directions:
Bring 12 oz of water to a boil & add one teaspoon of Rose Tea.
Steep for 15 minutes.
Strain & Enjoy!
**Newly designed packaging will be sent for all orders placed after December 15**
Rose Tea
I'm new at trying the Rose Tea. This tea has helped lessen my cycle cramps and blood flow. I shared my Rose Tea with my sister and it really helped her with the same issue. Thank you for the quality!!
Rose tea I drink during my monthly the cramps didn't feel as severe.