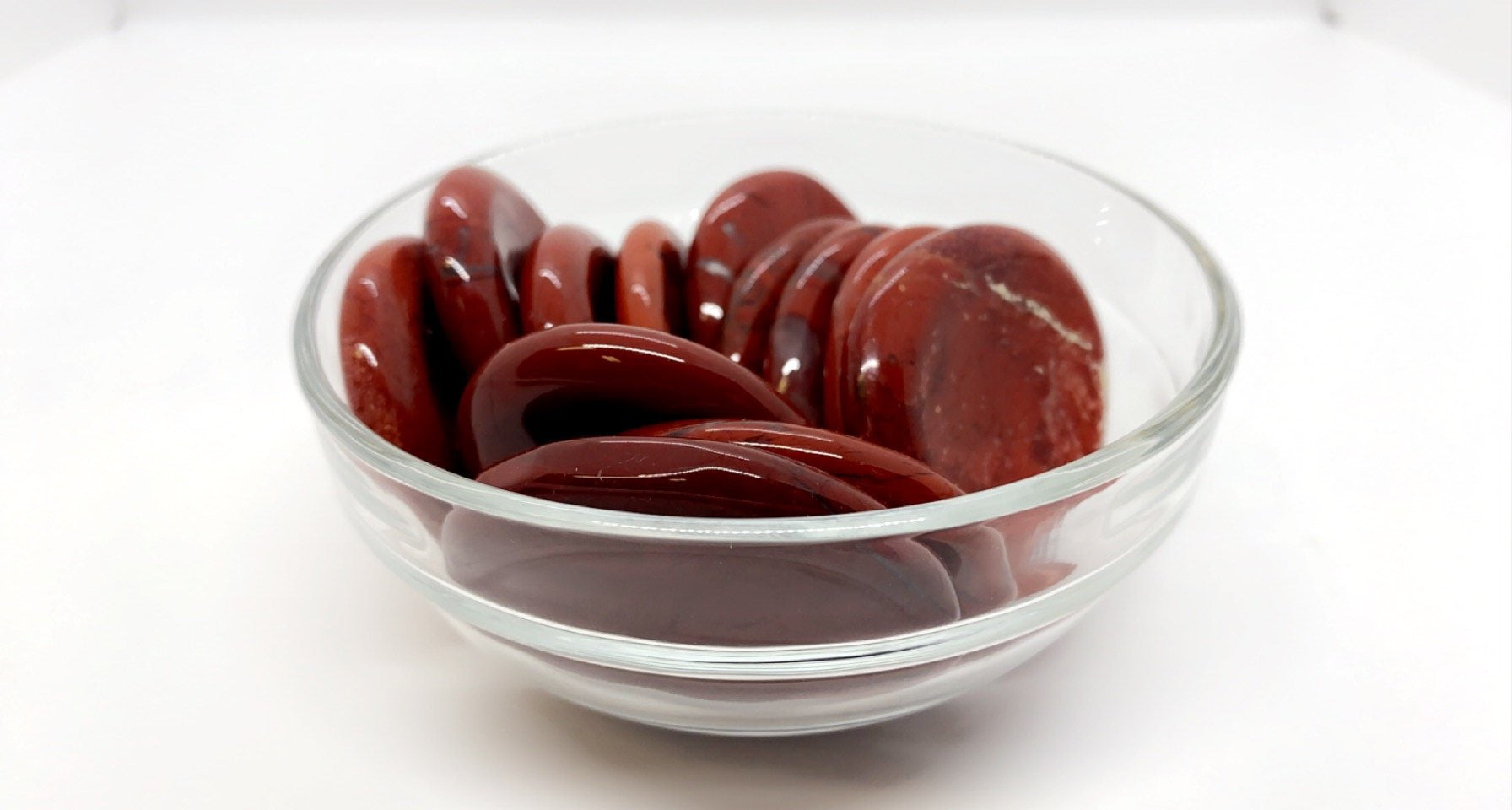 Worry stones, also know as palm stones or thumb stones are smooth polished gemstones.

They have a thumb-sized indentation so you can carry it in your pocket and rub it for relaxation and stress relief.
Helps you to take on new pursuits in your daily life.

Can deal with conflicts and approach problems with creative solutions.

Its cleansing effect eliminates negativity, returning it to its source, and stabilizing the aura.

It is an ideal worry or rubbing stone for soothing the nerves and restoring balance.