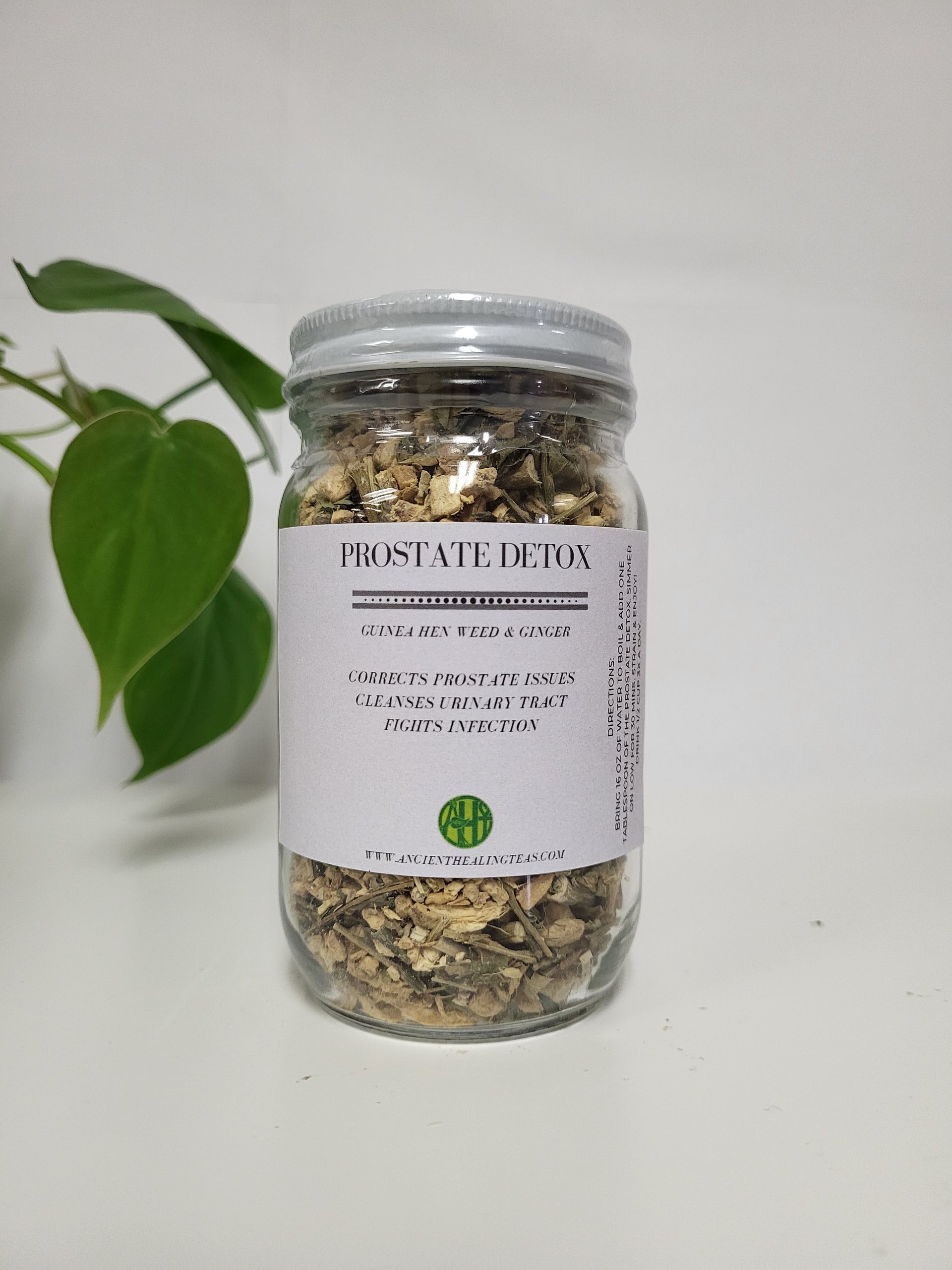 *Please Note: If your subscription is not canceled before the next subscription date, we are unable to refund or cancel your subscription for that date.
**
Afterpay is not available on purchases of recurring subscriptions. If your order contains subscriptions and other Afterpay eligible products, you will need to purchase your subscription items separately.
Many prostate issues are linked to improper diet and a build up of toxins in the reproductive organs. Our Prostate Detox helps to eliminate those toxins in the prostate gland using a combination of potent, medicinal herbs. Men have seen positive results by drinking this consistently for 90 days.
Ingredients:
Guinea Hen Weed, Ginger
*This detox should not be used by men with blood disorders.
Directions:
Bring 16 oz of water to a boil & add one tablespoon of the herbal blend. Simmer the mixture on low for 30 mins. Strain & enjoy! 
Ancient Healing Tip: Drink ½ cup 3x day for best results.
Now using 2nd bottle, so far relief for my husband has been nominal. We will continue using to see if it will help
Prostate Detox
I believe it's a great natural remedy although I don't think I've been taking it long enough for any significant changes to occur, I do have less bathroom trips during the night.
It really works I will recommend anyone to try it,However,I think it's a little expensive for the size of the bottle but it's good product.
Great Product.
I've been drinking this tea for about a month now, so far I'm very happy with the results.