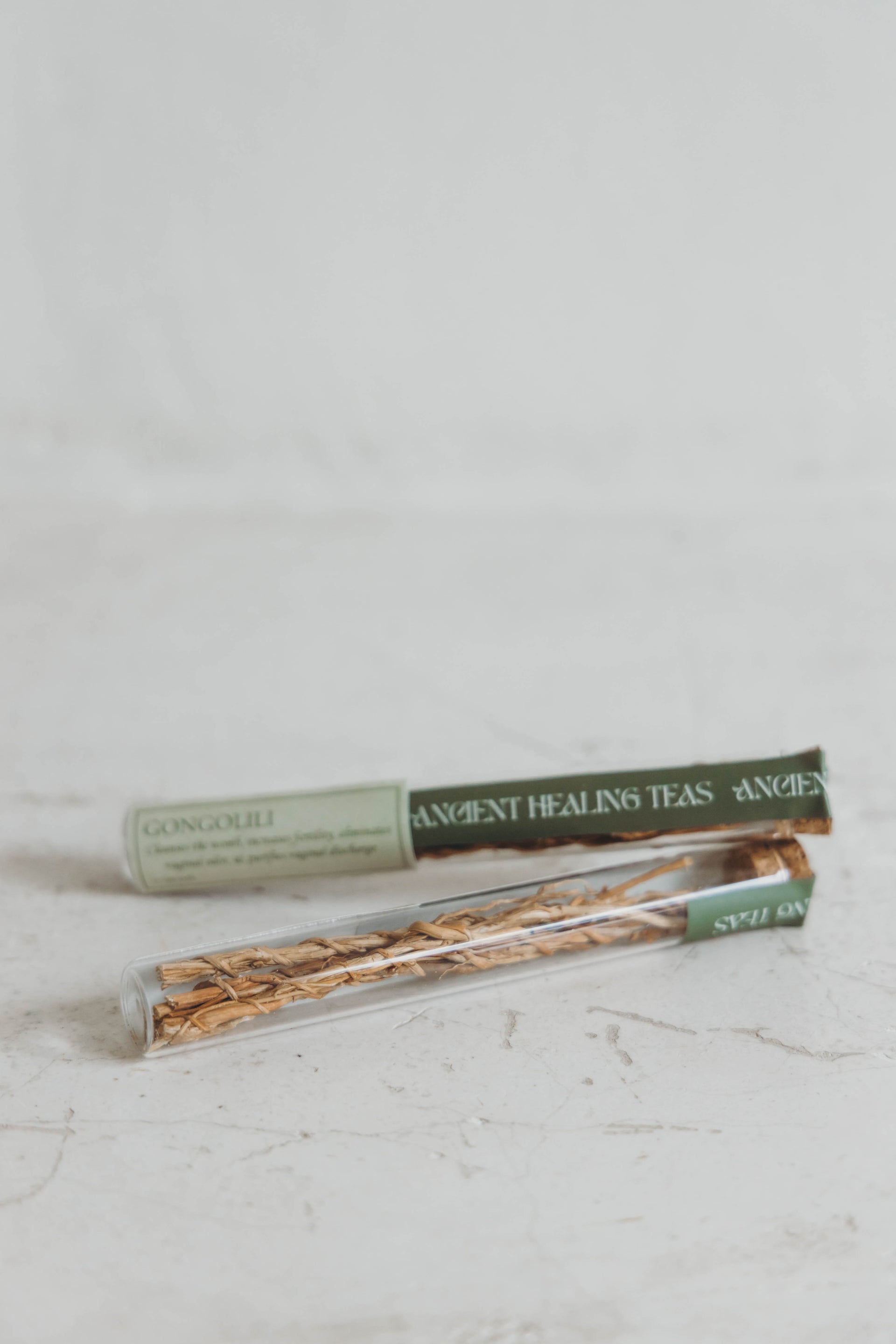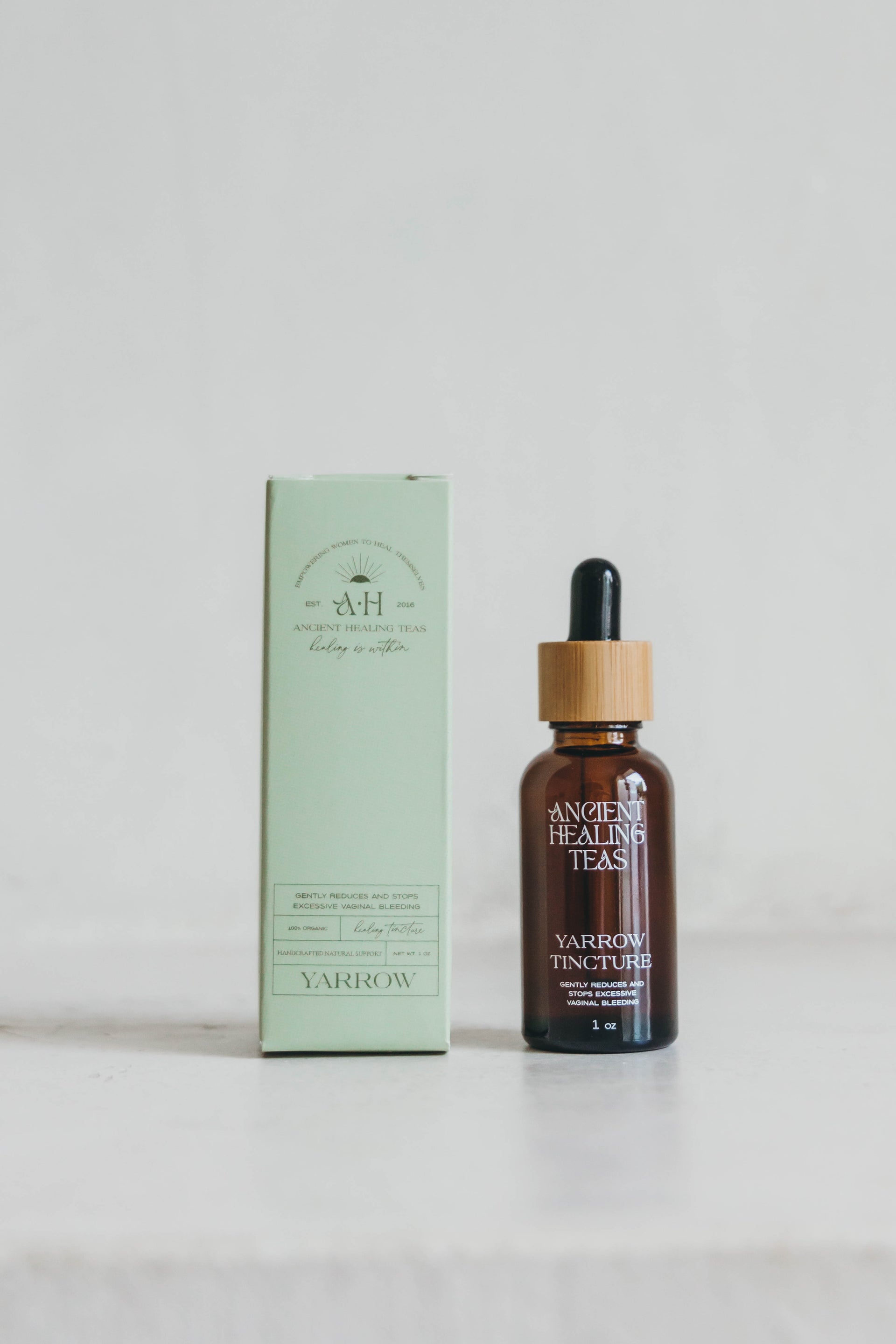 Our Divine Flow Bundle assists in reducing heavy and excessive bleeding while creating a healthier, more peaceful menstrual flow with two effective herbal medicines to start regulating your cycle naturally:
Gongolili
Herbal support regulates the function of the womb by:
Gently cleansing the uterus

Assisting in combatting vaginal infections

Eliminating vaginal odor


Increasing lubrication
Yarrow Tincture  
 Herbal support to reduce or lighten menstrual bleeding by:
Soothing or stimulating uterine muscles as needed

Regulating blood flow
For women who experience prolonged menstrual bleeding, we suggest the use of Gongolili and our Yarrow tincture for a minimum of 21 Days.
**Instructions for use are included on the packaging for each product. 
Calming and Healing
This bundle is knew to me but I am liking what it is doing for me. The first use of it, I noticed a huge improvement and I didn't have to use the pain relievers. I'm sticking with the divine bundle.
What Bleeding!?
I had been experiencing irregular bleeding for the entire month. For background info, I do suffer with PCOS and prolonged bleeding is something that happens frequently. I started off spotting for about 2 weeks then finally getting my cycle for about 5 days to only start back spotting again for another week.
I remembered reading reviews about this bundle and decided to give it a try. The Yarrow Tincture saved me a trip to my gyn! When I tell you the bleeding stopped within hours of taking it. It's like magic in a bottle. Highly recommend!!
Great products
I've been using this bundle for a few months and wanted to give it time before reviewing it. The products work great in managing heavy flow during my cycle. I think I will always purchase this bundle for heavy flow relief!
Game Changer
This last year my cycle has gotten heavier, so much when I'm on day 2 & 3 I constantly made sure my clothes and anything I was sitting on was in good standing.
My order came right on time, 1 day before my cycle came on. This was the lightest cycle I had alllllll year. It was literally a pleasure 🤣.
My cycle usually lasts 5 days and this time my 2 heavier days were a breeze. I love that the yarrow tincture will give you several uses and the gongolili root will give you 2-4!
I've already told friends & family about this and will be back myself for future purchases.
I knew it would work but I was still shocked 😮
I recently got off BC and was bleeding every day light to heavy for two months straight. I started taking it on Monday and I made sure I took it 3x a day along with my gallon of water. The bleeding went from bright to brown by Thursday and by Friday NOTHING and today is Sunday (night) and still NOTHING. I pray 🙏🏾 this will get me on a regular cycle . I will be back with an update Thank you