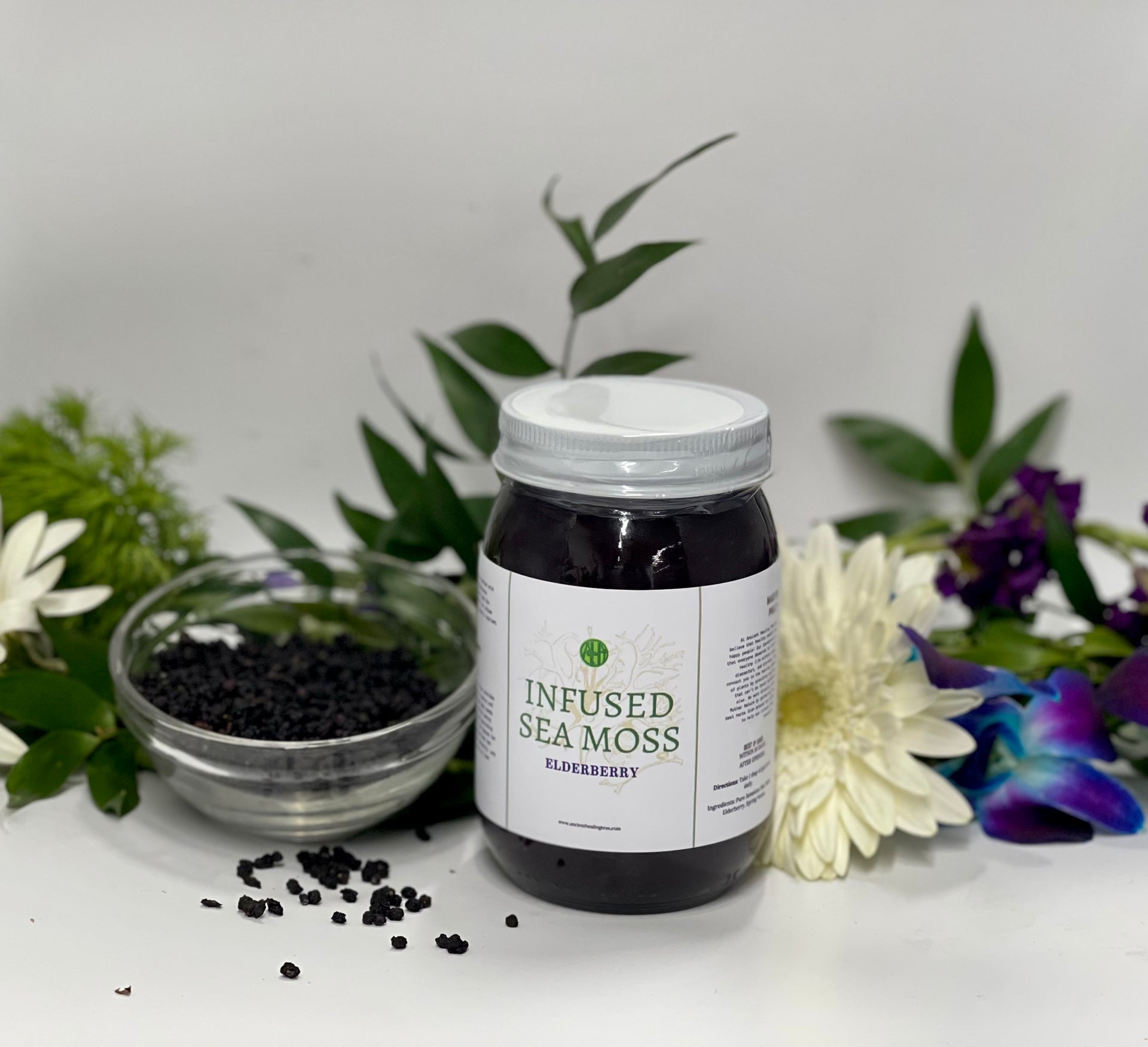 Elderberry Infused Sea Moss Gel
Benefits include:

Anti-microbial

Immune-boosting

Anti-inflammatory
Lowers blood pressure
Heart protective
Antioxidant-rich
Can aid in cold and flu symptoms
Aids in gut health
 We suggest that your Seamoss Gel be refrigerated IMMEDIATELY upon delivery. It can last in the fridge for 4 weeks. 
Shipping takes up to 7 business days. You will be emailed a tracking number receive a tracking number when your order ships out. Sea Moss Gel must be stored IMMEDIATELY upon delivery.
Sea Moss Gel is only sent out Mondays-Wednesdays to prevent spoilage.
Ingredients: Pure Jamaican Seamoss, Elderberries, Ginger & Natural Spring Water.
**Newly designed packaging will be sent for all orders placed after December 15th

Idk. It was a gift
I could not review it because I did not use it. I bought it for a friend. I bought it for a friend
Texture
The texture was unexpected. I am taking it daily; however I decided to put it in coffee instead.