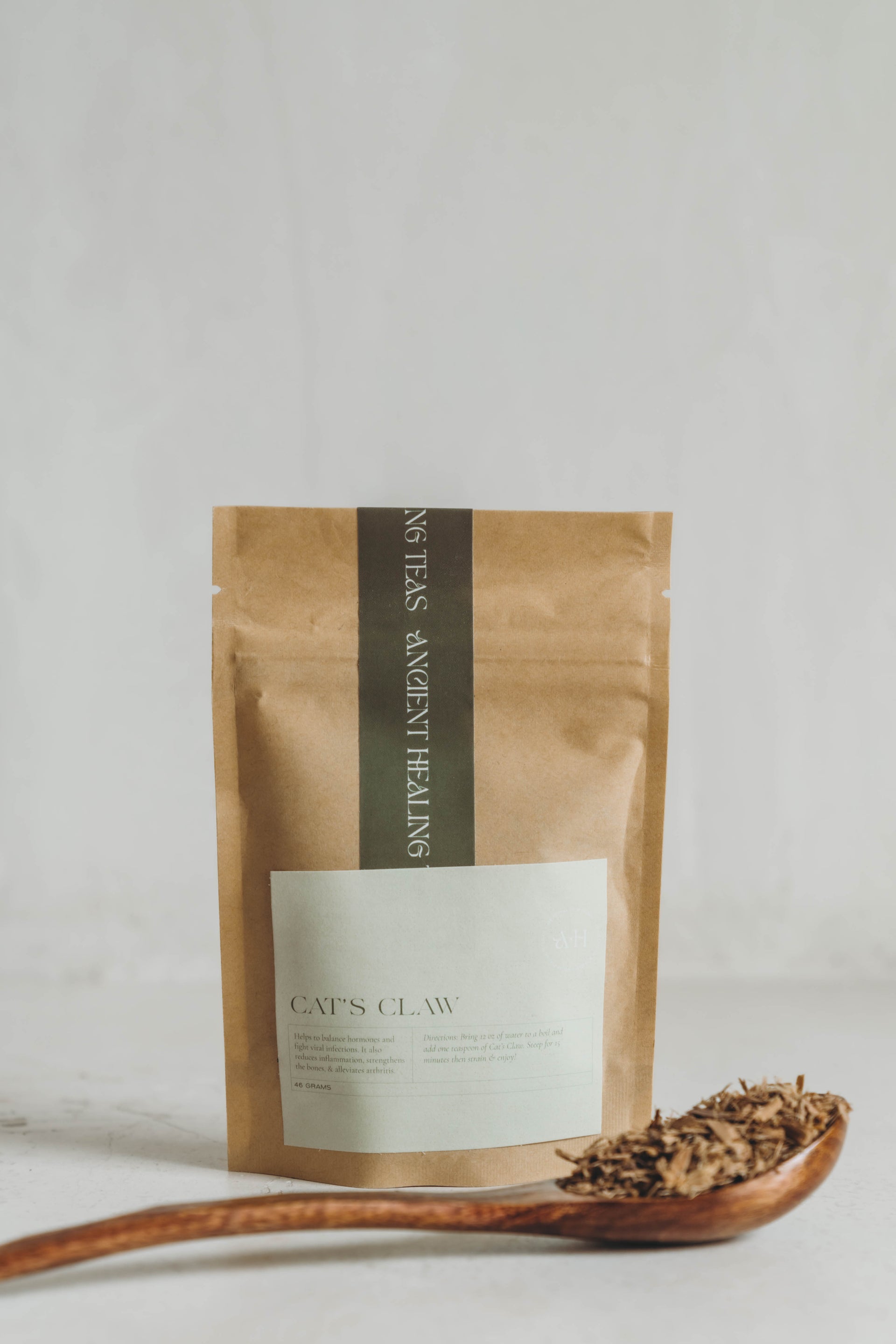 Benefits:

Supports your immune system.

Known to help calm your mind and your body, preparing you for sleep if consumed before bedtime.

Reduces inflammation, strengthens the bones, and alleviates arthritis.
Directions:
Bring 12 oz of water to a boil & add one teaspoon of Cat's Claw.
Steep for 15 minutes.
Strain & Enjoy!
Eases joint pain
I can certainly tell a difference in how I feel. My arthritis and joint pain is not as overwhelming since I've started drinking the tea.
Awesome
I feel so much better more energy I also mix it with black seed oil I love it!
Amazing!!!!
I haven't tasted the tea yet because I wanted to do it when my period is over with but I will keep you updated on if my ovarian cysts disappear.