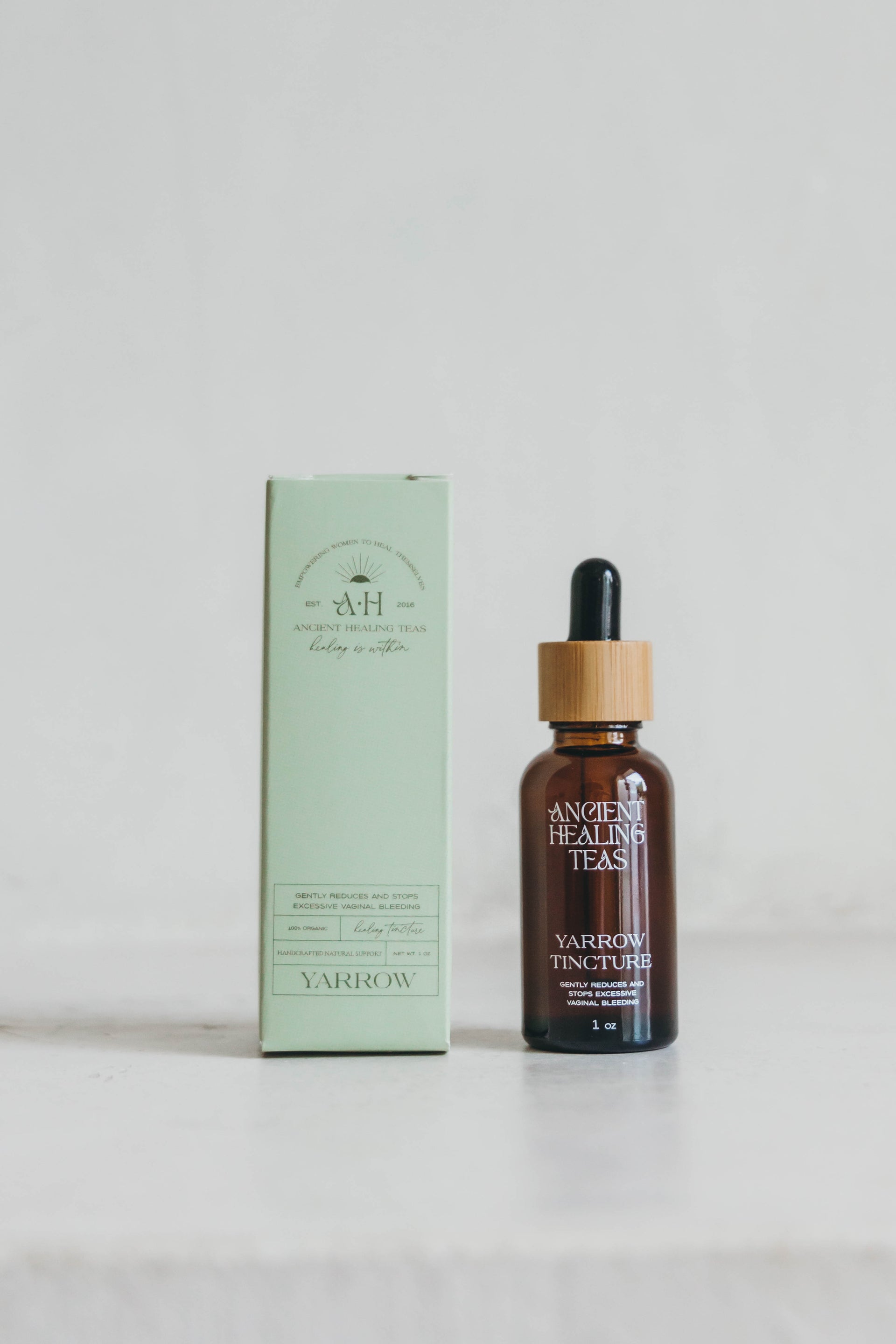 *Please Note: If your subscription is not canceled before the next subscription date, we are unable to refund or cancel your subscription for that date.
 **Afterpay is not available on purchases of recurring subscriptions. If your order contains subscriptions and other afterpay eligible products, you will need to purchase your subscription items separately.
This herbal support can regulate menstrual bleeding by:

Soothing or stimulating uterine muscles as needed

Reducing or stopping excessive blood flow
Ingredients: Yarrow and alcohol.
Life savor
This tincture took my super heavy flow down to only about 2 days and the rest very light spotting to where I only had to wear panty liners. My period usual lasts 7-8 days and is SUPER heavy the first 3-4 days to where I would go through pads every 45 minutes or less!
Godsend!
I got my IUD taken out a month ago and was afraid that I wouldn't have a natural period for some time, or the opposite, a parting of the Red Sea situation if you know what I mean. Well I got a natural period a few weeks later that was super painful and heavy. On day 2, I started putting a few drops in about 20 oz of water 2-3 times a day and saw my period lighten within a few hours. No more huge painful blood clots or soaking an overnight pad every hour. Day 3 was actually a pretty medium flow, which was never the case before. I'm on day 4 and my period has stopped. My period went from 8 days to 4 and I am in complete shock. I knew there was a natural way to handle my painful periods and I'm grateful that Ancient Healing Teas provides this awesome medicine.
All I can say is that it works.
It does work it really cuts the bleeding down.I am heavy due to my fibroids it it helped me the first time I used it so go get one.
Works
This actually works, I was bleeding for 20-25 days and ordered the tincture. Within 2 days I stopped bleeding. Only problem is, I have to take it every day or else bleeding comes back. Definitely a good purchase to slow or stop the bleeding so your body can catch up making blood and not have to go to the doctors to get an iron infusion