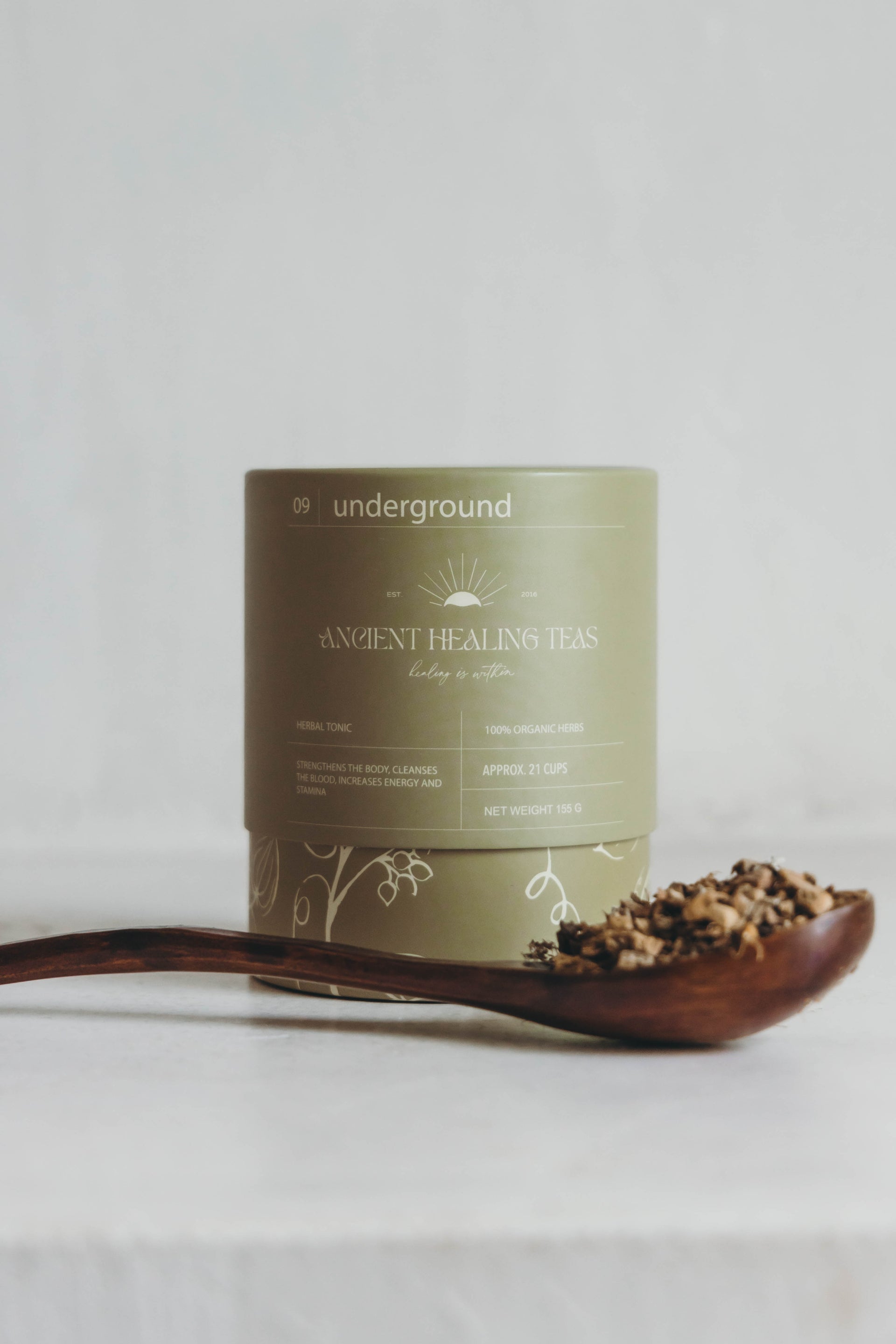 *Please Note: If your subscription is not canceled before the next subscription date, we are unable to refund or cancel your subscription for that date.
**Afterpay is not available on purchases of recurring subscriptions. If your order contains subscriptions and other afterpay eligible products, you will need to purchase your subscription items separately.
This herbal blend strengthens and supports the blood and body by:

Relieving back pain and arthritis


Alleviating skin issues

Assisting in the balancing of hormones

Increasing energy and stamina

Helping to protect the liver

Is known to help with viral and bacterial infections

Increasing energy and stamina
Ingredients: Yellowdock, Burdock, Chaney Root, Cat's Claw, Strongback, Manback, Sarsaparilla, and Ginger.
** Not intended for use while pregnant. 
Makes me feel really good inside and out ❤️
I don't mind it
I've been drinking this tea a little over a month now. I have noticed it does kind of give my teeth a red/pink hue so I have to make sure I brush when I'm done. I haven't felt worse. I have also changed my diet. With everything I've been doing I do feel better than I would. I'm vegan, mostly plant based and raw food. My energy levels are so much better than they have ever been.
Love the tea
Love the tea. The first tea i will drink without honey or milk or any sweetner. I feel great
I Love this tea!!!!!
This tea is amazing! I have been using this tea and several others on this site and trust me when I tell you nature is the way to go! I haven't felt this good in the 27 years of life on this earth then I have the past couple months getting products from this site. Of course I had to change my diet and other thing in my life but these products make it a lot easier and comfortable cleaning the body from toxins. I am so super grateful I have found this site, it has been the best decision in my life! Definitely deserves 5 stars all around.