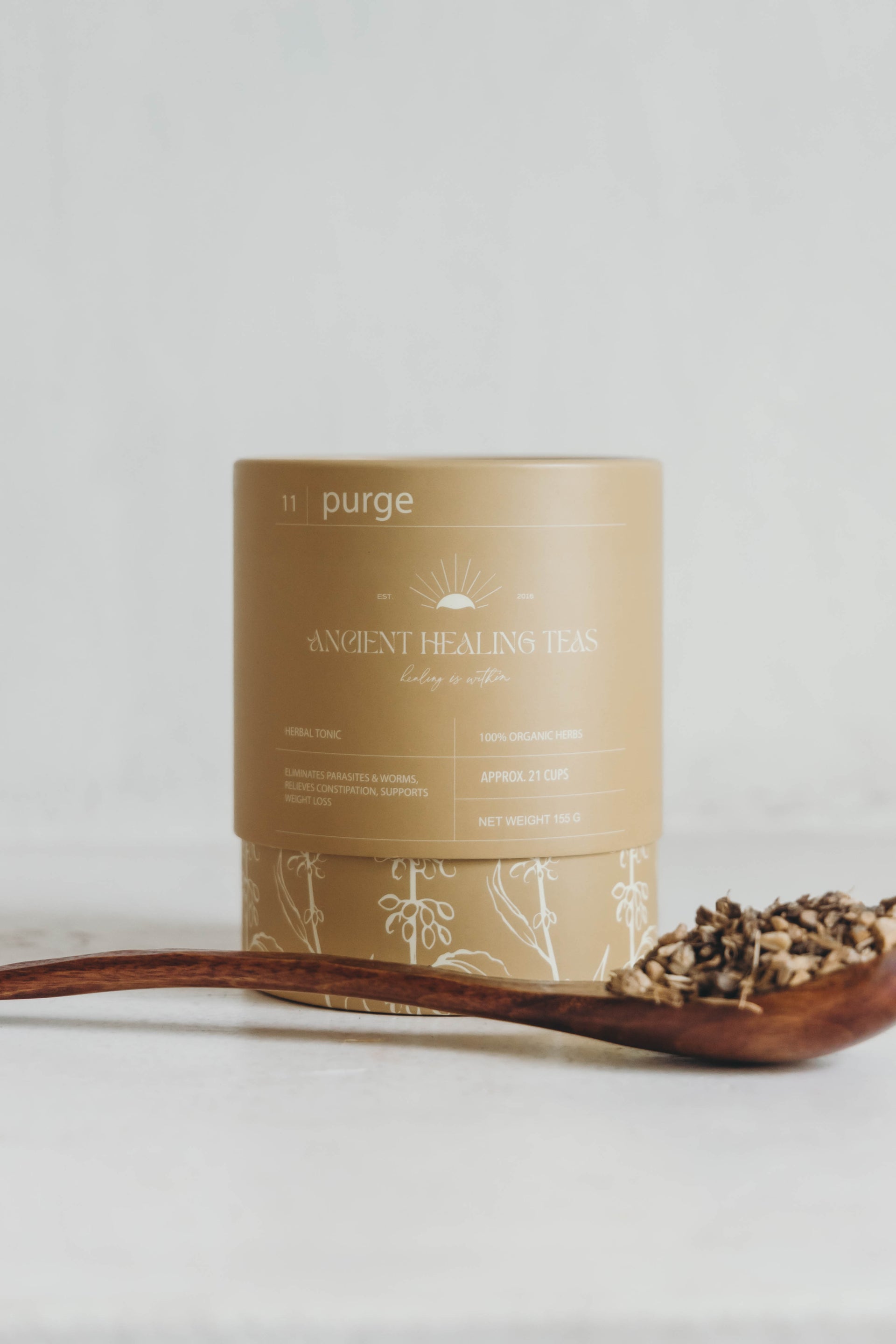 *Please Note: If your subscription is not canceled before the next subscription date, we are unable to refund or cancel your subscription for that date.
**Afterpay is not available on purchases of recurring subscriptions. If your order contains subscriptions and other Afterpay eligible products, you will need to purchase your subscription items separately.
The Purge is an effective herbal blend formulated to cleanse the colon, the first step in cleansing and purifying the body as a whole, by:

Is known to help with reducing parasites and worms

Relieving constipation

Aiding in the treatment of hemorrhoids

Supporting weight loss

Combating acne
Ingredients: Yellowdock, Burdock, and Ginger.
** Not for consumption during pregnancy.
An Awesome Product
I began using the Purge: Colon Cleanse back in 2022 after doing extensive research on my own on Ancient Healing Teas and the products. I was very skeptical in thinking that there was nothing out there but to think about weighing my options with my doctor. I had experienced frequent urination to lower abdominal pain which felt like someone was holding a Match light inside my uterus. I have had all kind of symptoms but thank the Lord Purge has helped with my symptoms on all levels. This product is God sent after I learned fibroids begin from mucus, waste and toxins accumulating in the uterus. As long as there is bills and coins I will spend my lasssssst dime on Ancient Healing Teas as long as my bills are paid first!!! Queen A. thanks so much for bringing these products to Women all over the World!!
Great!
I've only been drinking this tea for a few days now, but I can already feel a difference in my body. I don't feel as bloated and "stopped up" as I did before. I highly recommend giving this tea a try.